DTN.IQ Snap Quote Window
DTN.IQ snap quotes enable you to enter and retrieve the latest market quote for stocks, futures, options, indices and more.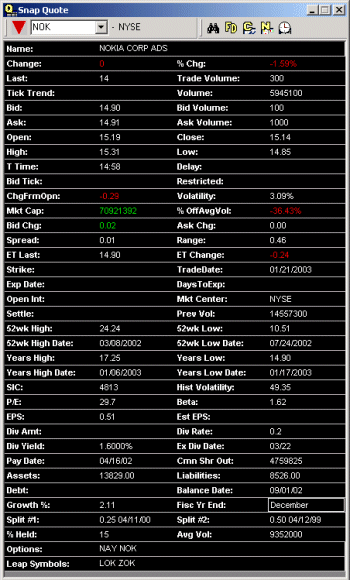 © 2022 DTN. All rights reserved. All Equities and Futures data is delayed according to exchange rules. NYSE and AMEX at least 20 minutes. Nasdaq at least 15 minutes. CME and CBOT at least 10 minutes. NYBOT, NYMEX and COMEX at least 30 minutes.

Have a Question for Sales?
Call 800-475-4755
or
Email sales@dtniq.com